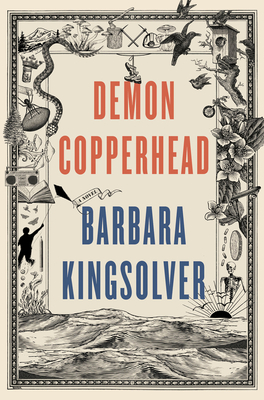 'Demon Copperhead' by Barbara Kingslover –  Review 
'Demon Copperhead' is a clever book that plunges readers into the rugged 'white trash' terrain of southern Appalachia. Drawing inspiration from Charles Dickens' 'David Copperfield,' Kingslover cleverly reimagines this classic story within the contemporary American South. The results are breathtaking. The story follows the life of Demon, a red-headed boy born into a life of adversity and challenges. It delves into the heartbreaking realities of poverty, marginalization, and addiction, themes that echo those of Dickens' masterpiece.
Through raw and unfiltered narration, we witness Demon's resilience and resourcefulness as he navigates a world that often seems determined to hold him back. From the throes of foster care to confronting the opioid crisis, Demon's journey is a testament to the power of the human spirit in the face of unrelenting hardship. The narrative is not without moments of hope, though, reminding us that even in the bleakest of circumstances, the human spirit can persevere. 'Demon Copperhead' is a work of literary alchemy that bridges the gap between past and present, reminding us of the enduring struggles faced by those on the fringes of society. With its evocative prose and poignant storytelling, this novel is a moving testament to the indomitable strength of the human soul. It's a narrative that lingers long in the mind long after the final page.