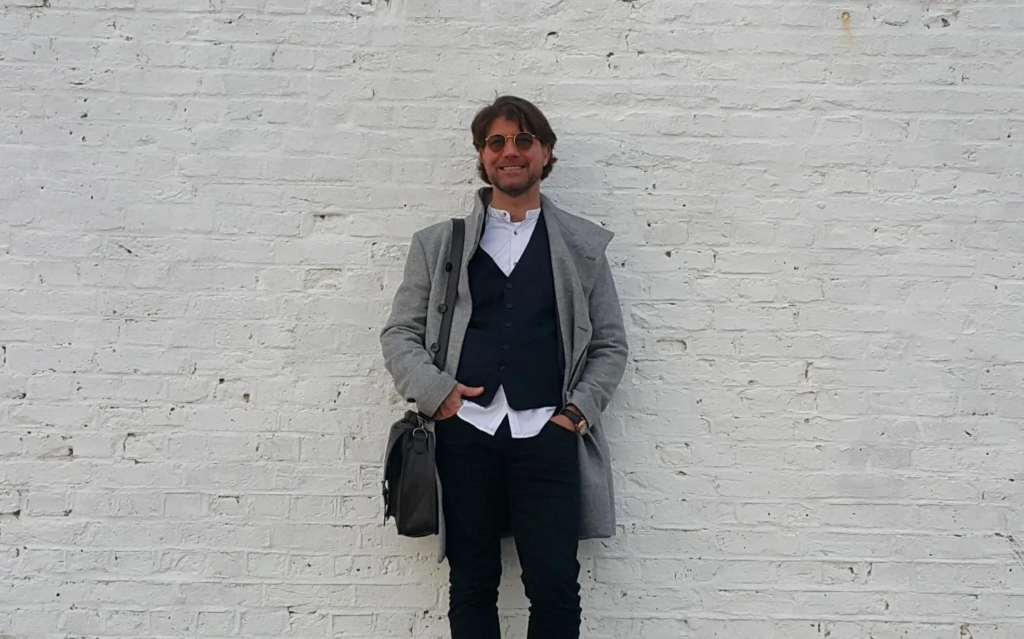 Creative
Omar Imady's creative mind resembles the city he was born in, and the city he often writes about in both his fiction and poetry: Damascus. A city of sharp contrasts, Damascus is both ancient and modern, spiritual and mechanical, delicate and vulgar. The fact that he was born in Damascus to a mother from New York only deepened Imady's complex perspective. Imady is a novelist, a poet, a scholar, and above all, a spiritual individual with a deep understanding of how humanity sees, lives, and even transforms the divine. Critics and readers have aptly described his fiction as "futuristic, spiritual, erotic, post-apocalyptic thrillers."
In The Gospel of Damascus, a Book of the Year Award (BOTYA) finalist, Imady weaves together Jewish, Christian and Islamic traditions to tell a story of a strong yet flawed human being who tries to prepare the world for a seemingly impossible event. Beyond telling a compelling story in elegant yet accessible language, Imady has a distinct talent to infuse his writing with vivid and moving imagery. Rich characters transport readers to places and events as if they were watching it all unfold before their very eyes.
The Gospel of Damascus, ("Recommended" by US Review of Books and featured as a "Reviewer's Choice" by MidWest Book Review) is available from Villa Magna Publishing here in four different languages.
Coming soon from Omar Imady
When the secrets of the universe start speaking to you, it is irrelevant whether you are trying to escape Damascus or living in exile in Southend. Intelligent, dangerous, sensual, and invariably irresistible women will suddenly start permeating your life. Like the hand of Midas which once turned everything into gold, the women of these stories transform everything they touch into a sacred invitation to redefine who, what, and why we are.
In When Her Hand Moves, Omar Imady shares a lyrical symphony composed of two movements: The Seduction of Jude and The Rage of Fatima.
Movement One
Fearing his imminent arrest, Jude Marsini, a Syrian history professor, escapes Damascus only to find himself in another surreal and dangerous setting. As he attempts to navigate his way through a maze of lies and deceit, Jude is constantly distracted by three strong and enigmatic women determined to unravel his very grip on reality.
Movement Two
At war with her religious identity, Oxford scholar Fatima Tabrizi teams up with an unexpected companion, journalist Idris Jamali, to unravel the meaning of an ancient manuscript with explosive personal and universal implications. In the chase to decipher the cryptic symbols of the scroll, Fatima finds herself entangled in a mystery that calls into question everything she believes in.
THE GOLDEN SCROLLS SERIES, INSPIRED BY THE GOSPEL OF DAMASCUS
THE GOLDEN SCROLLS
The Golden Scrolls is a spiritual fantasy drama based on the best-selling novel The Gospel of Damascus, written by Syrian American poet and novelist Omar Imady.
This is a story about angels trying to prepare a Damascene child called Yune to play an important role in the Second Coming of Christ. As the child grows up, his life is one of intense emotional, sensual and spiritual encounters. Yune's experiences include immense joy, deep sorrow and much confusion, all very human experiences. But those experiences and all involved, including the angels, help shape his character and prepare him for a mission that not even the angels fully understand.
In this exciting story, the characters' lives are shaped, twisted and then untangled by the prophecies revealed through seven golden scrolls. The angels are mainly tasked with taking action on the scrolls to ensure Yune's mission is fulfilled. The other characters contribute to his mission, either voluntarily or blissfully unaware. The beautiful city of Damascus is the geographic location where the story reaches a climax.